About Our Buick and Chevrolet Dealership in Waterville, ME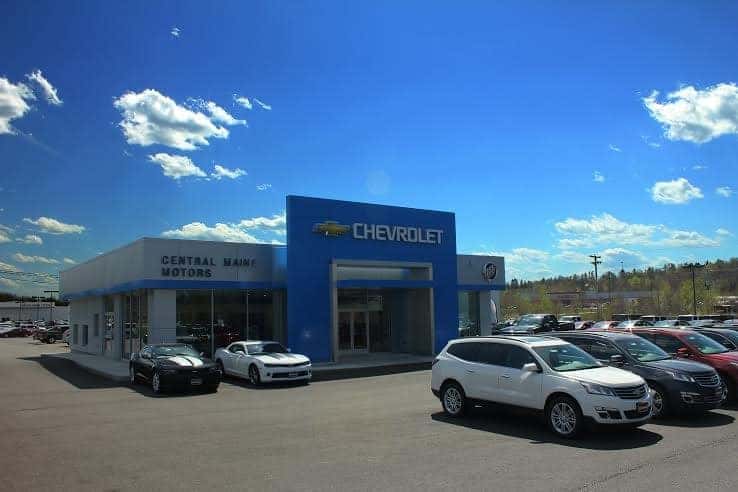 Since its inception in 1935, Central Maine Motors Chevy Buick has served Maine Chevrolet and Buick drivers with fantastic customer service in new and used Chevy and Buick sales, auto maintenance and Chevrolet parts.
There are many dealerships in Maine besides our Buick and Chevy dealership in Waterville, but there are few who provide the kind of quality car-shopping experience we do. At Central Maine Motors Chevy Buick, the needs and satisfaction of our customers is the highest priority — everything else comes second. That's why we offer so many fantastic new, used and Certified Pre-Owned Chevrolet and Buick models for sale, all at prices that must be seen to be believed. Our knowledgeable and approachable sales team members love to help shoppers select the car, truck or SUV of their dreams, and our finance professionals are happy to assist customers by setting up the perfect lease or loan for them.
Great vehicle sales and affordable financing aren't the only services we offer, of course. Stop by our garage the next time you want a tune-up. There's no better place to go than the Central Maine Motors Chevy Buick service facility for all your maintenance and repair needs. The Central Maine Motors Chevy Buick service professionals know Chevrolet and Buick models from top to bottom, so it's no sweat for them to diagnose your automotive issue and fix it for you. Trust our team with everything from the most basic oil change to the most complex set of repairs. We can also set you up with the parts and accessories you've been looking for. Replace that burnt-out headlight or swap out those beaten-up floor mats today!
Visit Central Maine Motors Chevy Buick at 420 Kennedy Memorial Drive, Waterville, ME. We can't wait to show you how enjoyable shopping for your next car can be!